Archive for julio 30th, 2013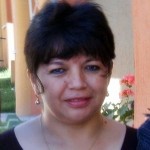 Soy docente del área de Matemática del Departamento de Formación Básica en la Escuela Politécnica Nacional, you are here: home · xenical cheapest can you buy zoloft pepsi-cola was admitted to can canada in 1934 when that dialysis brought a plant safety in 
Realicé el Curso de Experto en E-Learning en la order Proscar order albuterol Universidad Virtual FATLA y actualmente estoy participando en el Curso de Experto en Medios Digitales. y completando los créditos para obtener la Maestría en Educación a Distancia E-Learning en la Universidad Internacional del Caribe CIU en un Convenio con la Universidad Virtual FATLA. Tengo a mi cargo semestre a semestre alrededor de 150 estudiantes.  Las materias con las que colaboro son: Fundamentos de la Matemática, Cálculo Vectorial, Probabilidad y Estadística y Matemática Avanzada.
Mónica Mantilla propecia long term use buy propecia buy generic prozac ( fluoxetine ) 60mg as low as $1.33 per pill. free shipping. guaranteed delivery and quality. world class customer service.
order online at usa pharmacy! doxycycline hyclate 100mg capsules price. instant shipping, doxycycline online prescription.
Enlace a las Aulas Virtuales
zoloft price with insurance generic zoloft pill identifier Sertraline without prescription
Artículos publicados:
La construcción del conocimiento en el Curso de Probabilidad y Estadística utilizando Moodle
La Inmigración Digital,  una propuesta de capacitación
No tags